Summary
Successful management is about acting and thinking like a leader, activating your best self and unlocking potential in others. It entails having a true passion for your staff while managing business performance to the desired outcome. The aim of this course is to guide your knowledge in the different management skills needed in the hospitality industry so that you can be more effective in your work environment.
Subject Matter Expert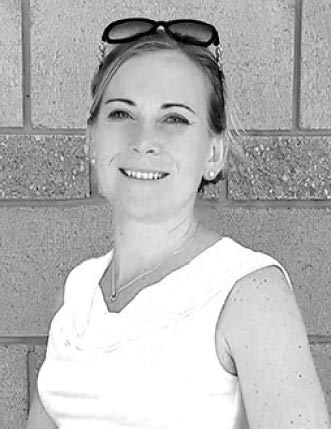 Annadia van der Merwe has a Master's Degree in Tourism and Hospitality. She is currently a lecturer at the International Hotel School, presenting various managerial, procedural and theoretical subjects. She has several years of practical experience working in different sectors of the industry, from restaurant management, to functions and events coordination, and now shares her passion through teaching.
Tutor Support
Each course is assigned its own Online Academic Tutor, who is ready and waiting to guide and assist their learners throughout their learning experience.
The Online Academic Tutor who is assigned to your course, is trained to build each student up to reach their fullest potential. Students can expect their Online Academic Tutor to answer questions, offering advice and provide further clarification on any academic aspects.
Course and Technical Requirements
BASIC REQUIREMENTS
To successfully access and complete this course, you will be required to have a registered email account, access to a computer/laptop/tablet and stable internet connection. You will be required to be familiar with using a computer as you may need to be able to read and download documents in Adobe PDF Reader, view Microsoft PowerPoint presentations, and read and create documents in Microsoft Word.
ADDITIONAL REQUIREMENTS
Our online short learning programmes may require additional software applications. These additional software applications requirements will be communicated to you in this information pack and/or on the website course page. Damelin Online does not provide any additional software applications required for online short learning programmes.
Please note: Google, YouTube and Vimeo may be used in our online course delivery. If any of these services are blocked in your jurisdiction, you may have difficult in accessing our course content.
How We Engage with Students
Our online short learning programmes are broken into self-paced manageable modules designed to be interactive and engaging:
The programme is available to be viewed on smart devices and includes mobile, tablets and personal computers.
Relevant case studies, articles and recommended reading are part of supplementary resources available.
Apply and evaluate what you have learned in each module with the self-grading quizzes and assignment submissions
View a range of Introductory course videos by your Subject Matter Expert.
Scheduled live webinars are included with the Online Academic Tutor.
Network, collaborate and interact with your fellow participants and Online Academic Tutor via the discussion boards.
Certification
Upon successful completion of this online short learning programme, you will be awarded with a Damelin Certificate of Competence.